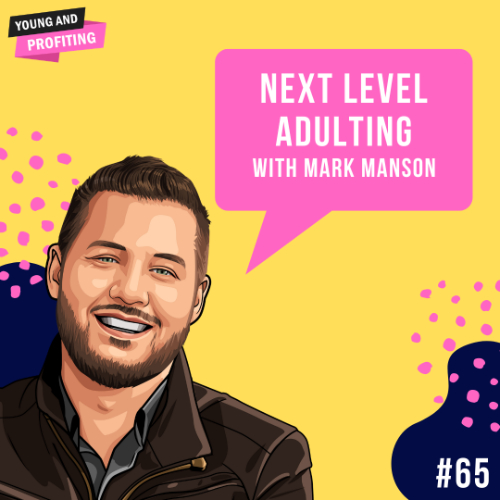 Mark Manson: Next Level Adulting | E65
#65: Next Level Adulting with Mark Manson
It's about time you stepped up your adulting! Did you know that only 13% of adults actually think and behave like "adults" ? Today on the show we are chatting with Mark Manson, a best-selling author, speaker, podcaster and blogger. His most recent book is Everything is F*cked: A Book About Hope debuted at #1 on the New York Times Bestseller list.
Mark is most known
for writing The Subtle Art of Not Giving a F*ck: A Counterintuitive Approach to Living a Good Life, which came out in 2016 and has become a massive global bestseller with over 8 million copies sold worldwide.
In this episode, we discuss the downfalls of hope and why we'll never be satisfied unless we face Mark's uncomfortable truth of life head on. And Hala also digs into his guidance for better adulting. For example, gaining more self-control by better understanding the relationship between our thinking and feeling brains, and enhancing our growth mindset with the concept of anti-fragility – which welcomes pain as a means to gain strength and resilience.
Sponsored by Video Husky. Contact Hala at [email protected] for a demo of Video Husky 
Social Media: 
Follow YAP on IG: www.instagram.com/youngandprofiting 
Reach out to Hala directly at [email protected] 
Follow Hala on Linkedin: www.linkedin.com/in/htaha/ 
Follow Hala on Instagram: www.instagram.com/yapwithhala 
Check out our website to meet the team, view show notes and transcripts: www.youngandprofiting.com