Hala taha, Host of Young and Profiting, CEO of YAP Media
Hala Taha is the host of Young and Profiting Podcast, frequently ranked as a #1 Education podcast across all apps. Hala is also the CEO of YAP Media, a full-service social media and podcast marketing agency for top podcasters, celebrities and CEOs. She is well-known for her engaged following and influence on Linkedin, and she landed the January 2021 cover of Podcast Magazine.
Hala started her career in radio production while in college at HOT97 on "The Angie Martinez Show." Later, she launched an entertainment news blog site, "The Sorority of Hip Hop," where she led an all-female team of 50 bloggers. Together they ran the popular site, interviewed celebrities, produced radio shows, hosted parties/concerts, and nearly snagged a reality TV show on MTV!
When the blog site boom slowed down, Hala took a temporary exit from the entertainment industry to get an MBA. She has 7 years of corporate marketing experience at HP and Disney Streaming Services. She started Young and Profiting Podcast and YAP Media as a side hustle, and now has dozens high profile clients and over 60 employees. Hala is an expert on networking, personal branding, Linkedin marketing, side hustles, entrepreneurship and podcasting.
I have learned so much from YAP since I've subscribed. The content has been extremely helpful and motivating for me. The best part about this podcast is that the tips and advice actually help!
Hala is a fantastic show host and interviewer! She delivers insightful, engaging and entertaining content with each new episode. Every week I learn something new, from how to become a better public speaker, to the in's and out's of marketing, leadership and more! Hala is the best, period.
Finishing up the interview with the author of "Profit First" and it's an excellent conversation. What a gift to be able to pull so much value out of guests on this podcast. I highly recommend this content.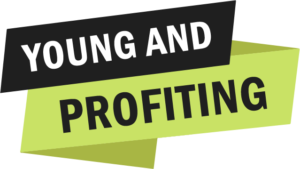 Subscribe to our newsletter to get pro tips
you can use today delivered straight to your
email, weekly