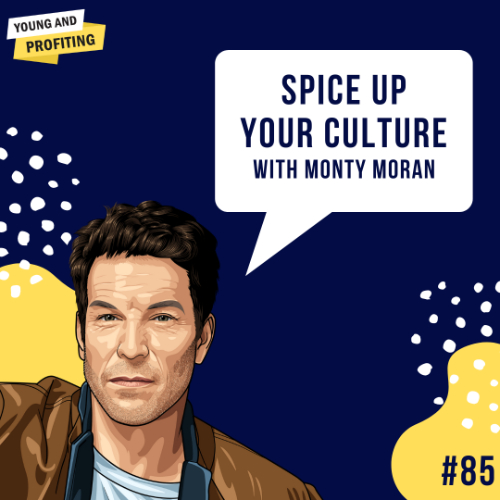 #85: Spice Up Your Company Culture with Monty Moran [Part 2]
#85: Spice Up Your Company Culture with Monty Moran [Part 2]
Want to know how to build and maintain a strong culture?
This week, our guest is Monty Moran, former co-CEO of Chipotle Grill and a previous lawyer and managing partner of a law firm. Monty was integral to the massive popularity explosion of Chipotle across the United States in the late 2000's. Currently, he is a chairman on many corporate boards, an advisor to many start-ups, and a new author. His new book, Love is Free. Guac is Extra. is released October 20.
In today's episode, we have a lot to cover – so much so that we've made this a two-part episode! We will start off our conversation with Monty today by hearing his early career journey and how he ended up at Chipotle after being a lawyer for 10 years. We will then dig deeper into his best strategies for creating a great culture, nuances in communication, and hear his fascinating stories of interacting with people from all walks of life. 
Links: 
Follow YAP on IG: www.instagram.com/youngandprofiting
Reach out to Hala directly at [email protected]
Follow Hala on Linkedin: www.linkedin.com/in/htaha/
Follow Hala on Instagram: www.instagram.com/yapwithhala
Check out our website to meet the team, view show notes and transcripts: www.youngandprofiting.com
Timestamps:
00:55 – Monty's Career Path Thus Far 
03:00 – How He Built Trusting Relationships With Employees
13:05 – Where Monty Got His Confidence
16:51 – The Best Strategy to Succeed
19:19 – Why Monty Went Undercover at Chipotle
28:30 – Monty's Definition of Leadership
31:03 – Why Culture is So Critical
40:39 – Monty's Learnings from Raw, Honest Conversations
45:26 – Importance of Curiosity and Vulnerability 
51:40 – Body Language Tips
58:09 – Characteristics of Looking for Talent
1:06:52 – Advice for Promoting a Mission
1:18:00 – Quick Phrase Explanations
1:24:24 – Monty's Secret to Profiting in Life
Resources:
Monty's Website: https://montyfmoran.com/
Monty's Book, Love is Free. Guac is Extra: https://montyfmoran.com/pre-order-book/
Monty's LinkedIn: https://www.linkedin.com/in/montyfmoran/