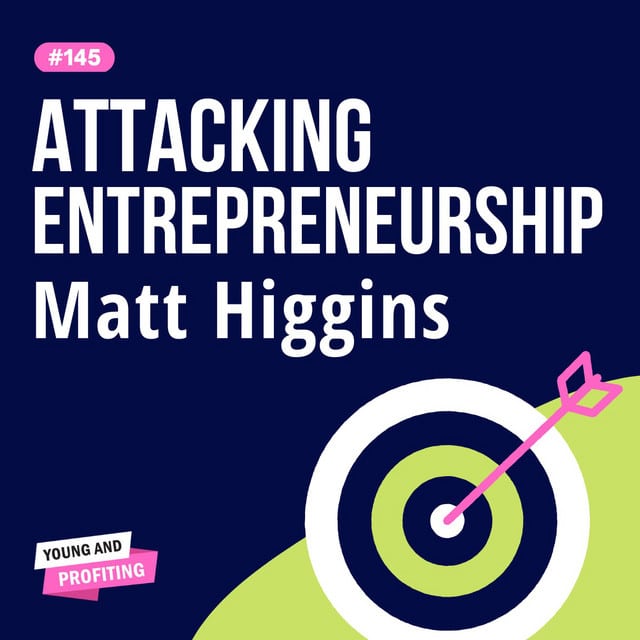 YAPClassic: Matt Higgins on Escaping Poverty, Entrepreneurship, and Knowing When to Quit
YAPClassic: Matt Higgins on Escaping Poverty, Entrepreneurship, and Knowing When to Quit
Matt Higgins' childhood was plagued with extreme poverty. He lived in a tiny apartment with three other boys and a single mother who struggled to make ends meet. Ashamed of his family's financial status and living conditions, Matt started juggling several side hustles, such as selling handbags at flea markets and scraping gum off the bottom of the tables at McDonald's. Today, he has a net worth of over $150M. In this episode, you'll learn about the importance of quitting, the benefits of thinking about your own death, and different methods of financing your business.
Matt Higgins is a noted serial entrepreneur, growth equity investor, and co-founder and CEO of private investment firm RSE Ventures. He is also vice chairman of the Miami Dolphins and an Executive Fellow at the Harvard Business School, where he co-teaches the course "Moving Beyond Direct-to-Consumer." Matt was also a Guest Shark on ABC's four-time Emmy-Award-winning TV show Shark Tank in seasons 10-11.
In this episode, Hala and Matt will discuss:
– Why dropping out of high school was one of the best decisions Matt ever made
– The importance of quitting
– Why you should reflect on your own mortality
– How Matt built RSE Ventures
– Be picky about how you spend your time
– How Matt manages his investments
– Should you look for an investor or bootstrap your company?
– What Matt looks for in entrepreneurs
– Matt's optimistic view of Gen Z
Matt Higgins is a serial entrepreneur and growth equity investor. He co-founded New York City-based RSE Ventures in 2012, amassing a multi-billion-dollar investment portfolio of leading brands across sports and entertainment, media and marketing, consumer and technology industries – including several of Fast Company's Most Innovative Companies. RSE has successfully backed many challenger brands from inception, including RESY, an Open Table competitor that American Express acquired in 2019; the world's premier drone racing circuit, the Drone Racing League; and the International Champions Cup, the largest privately-owned soccer tournament featuring Europe's top clubs.
Higgins is also co-owner of VaynerMedia, founded by digital marketing expert Gary Vaynerchuk, and a partner in the early-stage venture fund Vayner/RSE. He also appeared as a Guest Shark on Shark Tank.
LinkedIn Secrets Masterclass, Have Job Security For Life: Use code 'podcast' for 40% off at
yapmedia.io/course
More About Young and Profiting