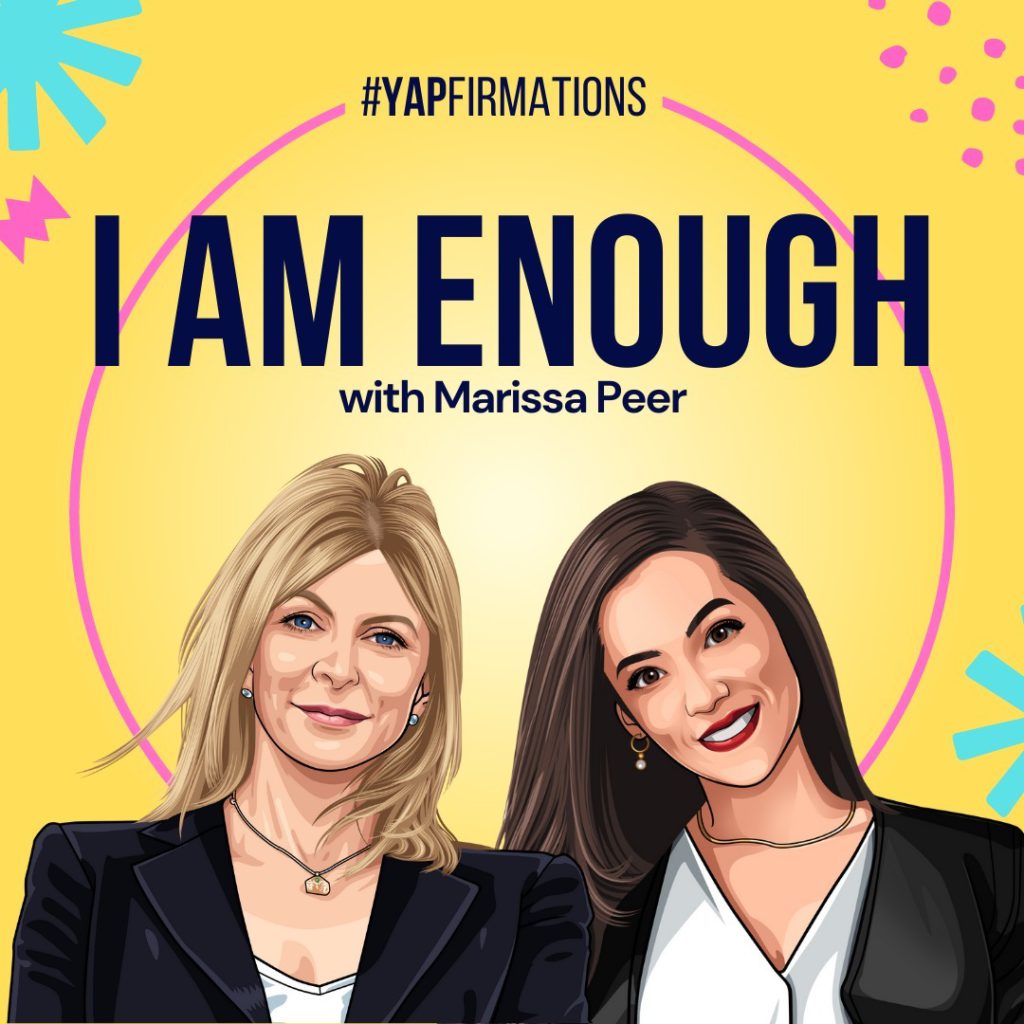 YAPFirmations: I Am Enough with Marissa Peer
YAPFirmations: I Am Enough with Marissa Peer
Welcome to YAPfirmations! A new series brought to you by the YAP Media team aimed to help brighten up your days and boost your self-esteem so you can live your best young and profitable life! 
What is a yapfirmation? it's anything you say to attract a young and profiting lifestyle in all aspects of your life: financially, personally, professionally, and even in your relationships! Consider this series your positivity boost on demand. Replay this episode anytime you want to reset and get in the right mindset for success! 
This week our yapfirmation is inspired by Marisa Peer!
We spoke with Marisa Peer in episodes #134 and #135. Marisa is one of the most sought-after and globally acclaimed therapists and created the I Am Enough movement, where she teaches the power of the I AM statement. She also renamed her affirmations to "statements of truth" to solidify in her mind the power of her words. 
If you want to get a jump start on powerful affirmations this is the episode for you!
This episode is sponsored by Athletic Greens, Jordan Harbinger, HubSpot, and Kraken
Social Media:
Follow YAP on IG: www.instagram.com/youngandprofiting
Reach out to Hala directly at [email protected]
Follow Hala on Linkedin: www.linkedin.com/in/htaha/
Follow Hala on Instagram: www.instagram.com/yapwithhala
Follow Hala on ClubHouse: @halataha
Check out our website to meet the team, view show notes and transcripts: www.youngandprofiting.com