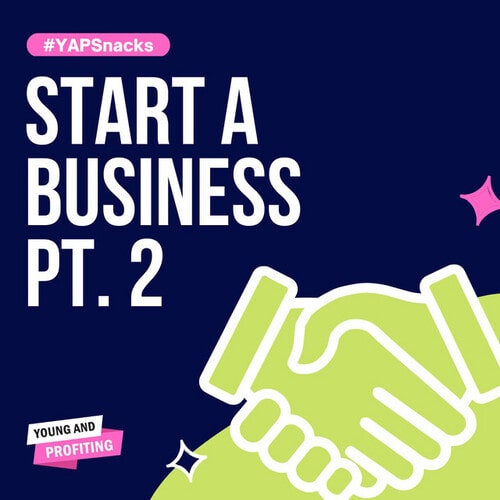 YAPSnacks: Starting A Business in 2023 | Part 2
YAPSnacks: Starting A Business in 2023 | Part 2
In Part 1, we discussed generating passive income to fuel your business, testing your business idea before launching it, identifying a viable market for your product, and why you shouldn't focus entirely on revenue when you're first starting out. In Part 2 of this YAPSnacks series, you'll learn more about picking the right price for your product, a simple marketing framework for businesses of all sizes, the five pillars of scaling your business, and how to establish your company's core values.
Featured in this episode are Alex Hormozi, founder of Acquisition.com and Gym Launch and author of $100M Offers: How to Make Offers So Good People Feel Stupid Saying No; Donald Miller, CEO of StoryBrand and author of Business Made Simple; Allison Maslan, founder of Pinnacle Global Network and the world leader in scaling businesses to nine figures; and Darius Mirshahzadeh, author of The Core Value Equation.
In this episode, Hala and various guests will discuss:
– Solve problems for a specific audience
– Vicious pricing cycles vs. virtuous pricing cycles
– People ascribe more value to higher-priced commodities
– StoryBrand's unbeatable marketing framework
– These 7 things happen in every story
– Incorporating storytelling techniques in marketing
– 5 pillars of scaling your business
– Batching your time to maximize productivity
– Using viral and sticky language for your core values
– Picking the right core values for your business
LinkedIn Secrets Masterclass, Have Job Security For Life: Go to
yapmedia.io/course
and use code PODCAST to get 40% off the masterclass!
More About Young and Profiting Download
Leave a Review – 
ratethispodcast.com/yap