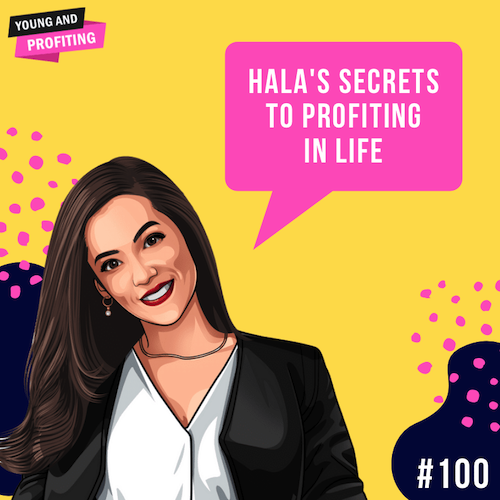 #100: Hala's Top 3 Secrets to Profiting In Life
#100: Hala's Top 3 Secrets to Profiting In Life
HAPPY 100TH EPISODE! IT'S A SPECIAL ONE! In this episode,
Hala goes over her experience in 2020, and how it was both the best and worst year of her life. She is also sharing her top 3 tips for profiting in life! Tune in to be inspired, and learn more about Hala, her hardships, and triumphs, as well as YAP.
Hala also has an exciting announcement in this episode!
Social Media:
Follow YAP on IG: www.instagram.com/youngandprofiting
Reach out to Hala directly at [email protected]
Follow Hala on Linkedin: www.linkedin.com/in/htaha/
Follow Hala on Instagram: www.instagram.com/yapwithhala
Follow Hala on ClubHouse: @halataha
Check out our website to meet the team, view show notes and transcripts: www.youngandprofiting.com