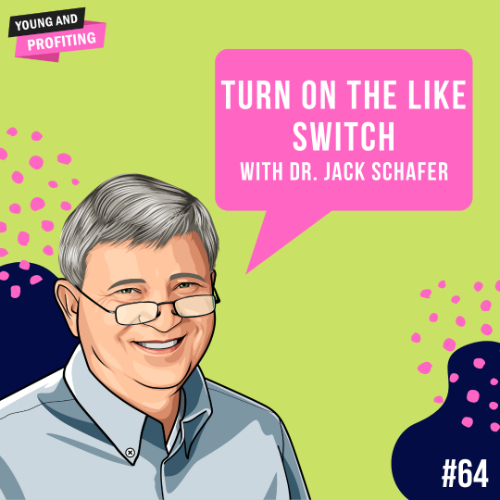 Dr. Jack Schafer: Turn On The Like Switch | E64
#64: Turn On The Like Switch with Dr. Jack Schafer
Learn how to how to influence, attract and win people over from an ex-FBI agent! Today on the show we're yapping with Dr. Jack Schafer, a former FBI special agent, professor, psychologist, and author of "The Like Switch." Jack spent fifteen years conducting counter-intelligence and counterterrorism investigations, and seven years as a behavioral analyst for the FBI's National Security Division. He developed spy recruitment techniques, interviewed terrorists, and trained agents in the art of interrogation and persuasion. To boil it down, much of Jack's job was to convert spies into allies, by getting them to be his friend, like and trust him. Now he shares his strategies to the masses so the average person can use them in everyday situations to influence, attract, and win people over. Tune in to learn about non-verbal cues and friend signals, how to approach strangers at a party, and what you can do mitigate a heated argument.
Sponsored by Video Husky.
If you're interested in unlimited video editing contact Hala at [email protected] for a demo.
Follow YAP on Instagram
Follow Hala on Linkedin