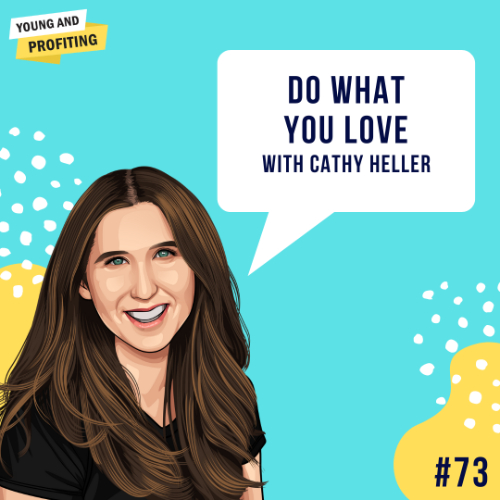 Cathy Heller: Do What You Love | E73
#73: Do What You Love with Cathy Heller
Don't keep your day job!
Life is short, and we spend so much of it working. So, it only makes sense to do what you love!
Today, Hala chats with Cathy Heller, host of Apple's #1 podcast, Don't Keep Your Day Job, which has over 9 million downloads and features conversations with creative entrepreneurs like actress Jenna Fischer, Seth Godin and more. Cathy is also a business and life coach who helps clients get paid for what they love to do through group programs, courses and retreats.
In this episode, we'll cover why a lack of resources is not an excuse to abandon your dreams, why radical empathy is the core of every business and how Cathy manages to make millions working only 4 hours per day.
Follow YAP on IG: www.instagram.com/youngandprofiting
Reach out to Hala directly at [email protected]
Follow Hala on Linkedin: www.linkedin.com/in/htaha/
Follow Hala on Instagram: www.instagram.com/yapwithhala