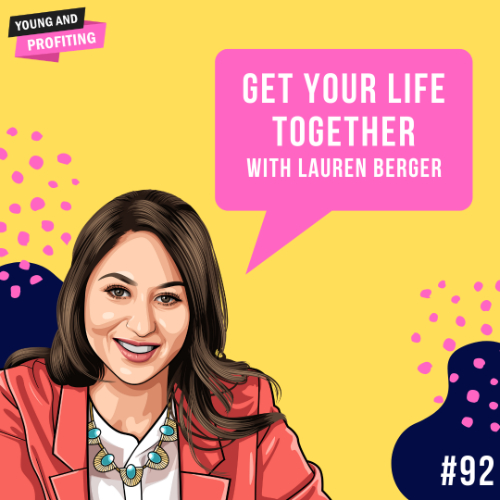 #92: GET YOUR LIFE TOGETHER WITH LAUREN BERGER
#92: GET YOUR LIFE TOGETHER WITH LAUREN BERGER
How can the Plant Paradox change your life?
Listen on to find out!
In this episode, we are chatting with Dr. Steven Gundry, a cardiothoracic surgeon turned wellness and nutrition guru. After operating on many people with preventable health conditions, Dr. Gundry turned his focus to nutrition to help his patients avoid surgery. He is also a top researcher and author focused on cutting-edge human nutrition.
In today's episode, we'll discuss Dr. Gundry's transition from surgery to wellness, the proven plant paradox and why you should pay attention to what you're eating. We'll then dive deeper into diet secrets, why all organic may not be good for you, why you should limit your fruit intake, and other foods you should watch out for.
Social Media:
Follow YAP on IG: www.instagram.com/youngandprofiting
Reach out to Hala directly at [email protected]
Follow Hala on Linkedin: www.linkedin.com/in/htaha/
Follow Hala on Instagram: www.instagram.com/yapwithhala
Check out our website to meet the team, view show notes and transcripts: www.youngandprofiting.com
Timestamps:
01:12 – How Dr. Gundry Transitioned From Surgery to Wellness
11:02 – Dealing with Naysayers
14:33 – What is the Plant Paradox?
19:31 – The Truth About Beans
23:42 – Why Not All Organic is Good
28:51 – All about Rice and Whole Grains
30:45 – Bleach in Our Food Products
32:27 – Why You Should Give Fruit 'The Boot'
39:20 – Alternatives to Current Eating Habits
42:22 – We Are What Our Food Eats
45:14 – What is Leaky Gut Syndrome?
49:16 – Dr. Gundy's Secret to Profiting in Life
Links Mentioned in the Show:
Dr. Gundry's Website: https://drgundry.com/
Dr. Gundry's Supplements Line: https://gundrymd.com/
Dr. Gundy's Podcast: https://drgundry.com/the-dr-gundry-podcast/
Dr. Gundry's Instagram: https://www.instagram.com/drstevengundry/