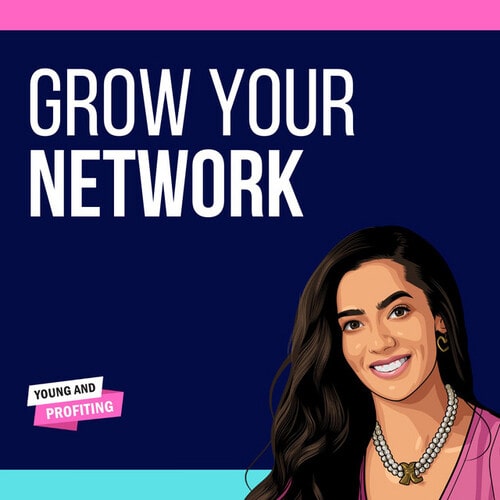 Hala Taha: Growing Your Network, Building Your Personal Brand, and Going Viral on Linkedin
Hala Taha: Growing Your Network, Building Your Personal Brand, and Going Viral on Linkedin
Hala Taha has always had a strong work ethic and a desire to change the world, but when she worked in the radio industry, she was often seen for just her looks. When she decided to change her personal brand to focus on the intellectual value she has to offer the world, she turned to the one place all the other intellectual professionals were hanging out: LinkedIn. Within a year, she reached 60k LinkedIn followers and became a LinkedIn influencer. In this episode, you'll learn how to gain a massive, engaged following on LinkedIn from Hala Taha, the LinkedIn Queen herself.
In this episode, Hala and Ben will discuss:
– Why did Hala choose LinkedIn, of all platforms?
– Hala's LinkedIn come-up story
– Tips to expand your LinkedIn network and post engagement
– The importance of making your content skimmable
– What many people get wrong about LinkedIn
– The only right way to use hashtags on LinkedIn
– New to LinkedIn? Here's what to avoid
– Why you should regularly remove your followers
– Sell in the DMs, not on your feed
– And other topics…
Ben Albert is an entrepreneur, podcaster, public speaker, marketer, community builder, and professional discoverer. As a Marketer, he helps professionals use the internet to expand their business seamlessly, by bridging hidden gaps in their online presence. With his podcast concierge services, he helps leaders reach targeted consumers so they can better increase their influence, build relationships, and earn partnerships that pay, using strategies they've often never heard of.
Ben is also the curator of The "Real Business Connections Network." He hosts 5 podcasts, "Rochester Business Connections," "Learn Speak Teach," "Ben's Bites," "Five Minute Fridays," and "Real Hits."
LinkedIn Secrets Masterclass, Have Job Security For Life: Use code 'masterclass' for 25% off at
yapmedia.io/course
LMNT – Get a free LMNT Sample Pack with any order only when you order through
DrinkLMNT.com/YAP
More About Young and Profiting