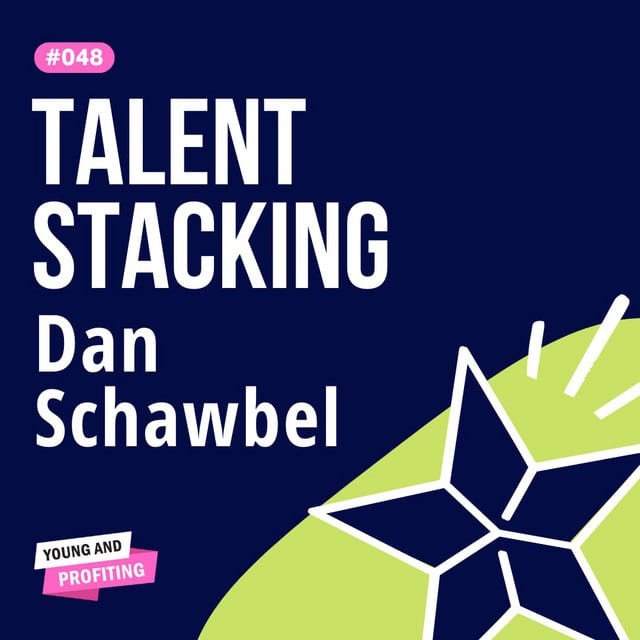 YAPClassic: Dan Schawbel Teaches the Art of Talent Stacking
YAPClassic: Dan Schawbel Teaches the Art of Talent Stacking
Building your talent stack can give you a significant competitive advantage and accelerate your career! You don't need to be one of the best at something in order to succeed, because with talent stacking you can layer on skills – at various degrees of expertise – and use them together to stand out.
This week, Hala's talking to Dan Schawbel, a researcher and the author of 3 bestselling career books: Back to Human, Promote Yourself, and Me 2.0. Dan also hosts the 5 Questions with Dan Schawbel podcast, where he interviews some of the most successful humans in the world like Richard Branson, Condoleezza Rice, Gary Vaynerchuk, and more.
In this episode, you'll learn how Dan used talent stacking in the HR space to get ahead, why technology is breeding the loneliness epidemic, and why work-life balance is just a myth. You'll also learn about Dan's childhood and some of the difficulties he faced in school. Additionally, Dan will dive into the value of continuous learning and turning your pain into power.
– Dan's introduction to the research profession
– How research has shaped Dan's identity
– Dan's struggles with bullying and anxiety as a child
– How Dan used his pain to fuel greatness
– Dan's experience working at EMC
– Why you should align yourself with brands
– Creating your own career
– Building a personal brand
– Why you should never stop learning new skills
– Dan's unique stack of skills
Dan Schawbel is a researcher, career expert, keynote speaker, and New York Times bestselling author. He has led over 60 research studies, surveying over 3 million people in 26 countries. Dan has partnered with brands like Oracle, WeWork, and American Express. His writing has appeared in notable publications like TIME, The Economist, Forbes, and Harvard Business Review. His highly-rated online leadership and management courses have over 155,000 students and he has spoken at conferences such as The New York Times Dealbook Conference and Bloomberg's Business of Equality Summit.
More About Young and Profiting