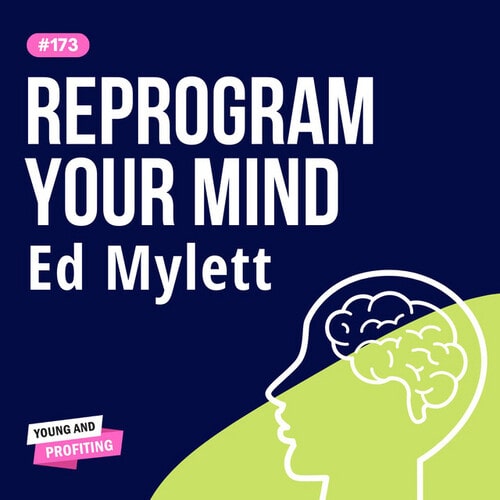 YAPClassic: Ed Mylett on The Power of One More, How To Reprogram Your Mind to Get What You Want
YAPClassic: Ed Mylett on The Power of One More, How To Reprogram Your Mind to Get What You Want
As a child, Ed Mylett carried a lot of internalized shame. His father was an alcoholic, he was riddled with anxiety, and his classmates bullied him for being too skinny. When Ed was 15, his dad got sober, which taught Ed that people can change their lives at any time. Now, Ed is considered one of the best speakers and mindset coaches in the world. In this episode of YAPClassic, Hala and Ed chat about Ed's new book, The Power of One More. They also talk about the trilogy of identity, the role of intentions in goal-setting, and how learning to reprogram our Reticular Activating System (RAS) can help us live our dream life.
Ed Mylett is a renowned entrepreneur, speaker, and author who has amassed millions of followers on social media. He is known for his inspirational speeches, books, and podcasts that motivate individuals to achieve success in all areas of their lives. Ed has been named one of Forbes' Top 50 Wealth Coaches and has been featured in prominent publications like Entrepreneur and Business Insider.
In this episode, Hala and Ed will discuss:
– Using your worst mistakes to help others heal
– How to touch your dreams before they come true
– Reprogramming your Reticular Activating System
– Living in your imagination instead of your worries
– How parents implant their limiting beliefs into their children
– How to adjust your identity as you accumulate new skills
– The value of faith, intention, and association
– How to build a social circle that encourages your success
– The power of blissful dissatisfaction
Ed Mylett is a business leader, peak performance expert, life & business strategist, author, and podcaster. Ed got his start in the financial services industry, where his success earned him a spot on the Forbes 50 Wealthiest Under 50 List. Ed is now involved in a range of ventures, including technology, real estate, health, food/nutrition, and more.
Ed is the author of Max Out Your Life and The Power of One More – The Ultimate Guide to Happiness and Success (June 2022). He is also the founder and host of his podcast and YouTube Channel, The Ed Mylett Show.
LinkedIn Secrets Masterclass, Have Job Security For Life: Use code 'podcast' for 30% off at
yapmedia.io/course