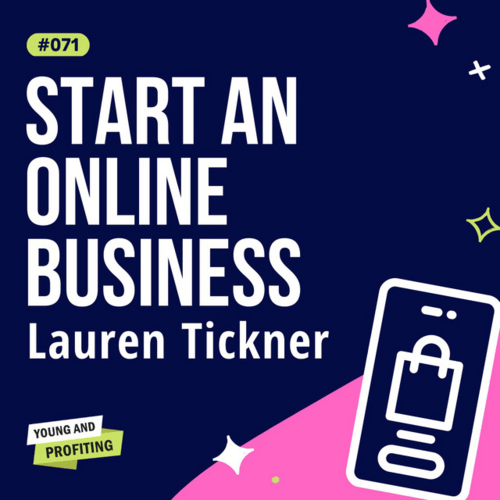 YAPClassic: Lauren Tickner on Starting An Online Business
YAPClassic: Lauren Tickner on Starting An Online Business
After realizing that she did not want to work in a corporate job, Lauren Tickner decided to pursue the best business degree the U.K. had to offer. However, she learned that none of her professors had ever run their own business. She dropped out of school at 20 and focused on her online fitness coaching business, which scaled to seven figures by the time she turned 23. In this episode of YAPClassic, Lauren will teach you about the three key systems in every business, how to do permission-based marketing, and how to determine potential leads.
Lauren Tickner founded Impact School after scaling a lead generation agency and a fitness coaching company to multiple millions per year. She is on a mission to build a billion-dollar company of companies that make a positive impact on the world. Lauren was ranked as Forbes' #1 business coach for 2021 and a Forbes Top 10 Entrepreneur in 2020. She was also named a "Marketing Genius" by the London Stock Exchange.
In this episode, Hala and Lauren will discuss:
– Why Lauren decided to become an entrepreneur
– Business is a puzzle, not a game
– How Lauren's disabled brother Adam inspires her every day
– What is the best online business to start right now?
– What four things drive humans?
– How to pick a meaningful goal for a potential business
– Three key systems in every business
– Why some entrepreneurs eventually get stuck & can't scale
– How Lauren defines leads
– How to determine a potential lead
– Your best ideal client is you from a few years ago
– Permission-based marketing
– Using bots
– The benefits of offering free products or services
– How to open up a conversation with a potential lead
– Some of Lauren's insider tips on growing a social media presence
– And other topics…
Lauren Tickner is the founder & CEO of Impact School. She started as an online fitness coach at 17 years old, which she turned into a seven-figure online business by the age of 23. Lauren's commitment to empowering world-class companies to deliver life-changing results globally while making millions has empowered Impact School to continue to serve businesses in every single continent and every single niche imaginable. In 2022, she took YSJ, a career consulting company, from 20k/month to 620k/month consistently and she helped Smart Mentoring add an additional 150k to their monthly revenue.
Lauren resides in Dubai, where Impact School is based, despite having team members in 11 different time zones in 15+ countries.
More About Young and Profiting