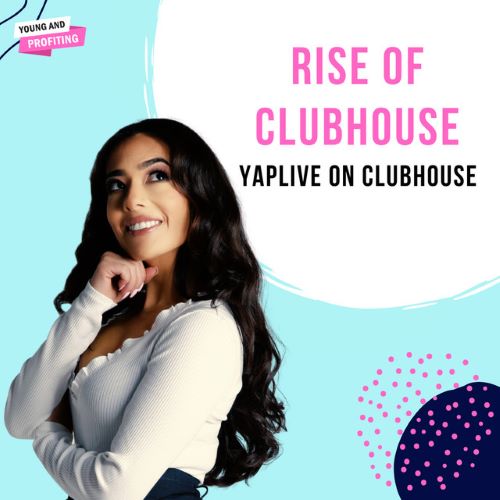 YAPLive: The Rise of Clubhouse: Monetization, Features and Predictions [Part 2] | Uncut Version
YAPLive: The Rise of Clubhouse: Monetization, Features and Predictions [Part 2] | Uncut Version
Will Clubhouse stick around for the long haul?
Today on the show Hala is joined by top moderators, influencers, social media executives and club owners to talk about the future of Clubhouse and if it will stick around once all of the "big dogs" like Slack, Twitter and LinkedIn come in and copy it.
We're also talking about the new tipping feature on Clubhouse, how people are currently monetizing on the app, and the different ways Clubhouse can expand on features in the future to support creators.
This episode is sponsored by Koji. Head over to withkoji.com to supercharge your link in bio with features like the Koji Tipping Jar, Email Subscription and more!
**Meet the panel**
Mario Armstrong –
Emmy Award winning Media entrepreneur, tech expert and on-air personality who regularly appears on NBC's TODAY.
MarioArmstrong.com/course
Steve Olsher – Steve has created several multi-million dollar companies from scratch and is currently the Founder and Editor-In-Chief of Podcast Magazine.
www.PodcastMagazine.com/free
Polina Groman –
Polina is an award winning global strategic advisor and visionary connector. PolinaGro.com
Dmitry Shapiro – CEO of Koji, a new app store for social media, and a former Google Executive and CTO of Myspace. withkoji.com
Christian Bourdeau – Business Analyst at Playstation and CH Town Hall moderator. https://www.linkedin.com/in/christianbourdeau
Ade Ade – Engineering at Netflix and startup adviser.
Suhaib Imtiaz – Founder of the largest club in Clubhouse – The Human Behaviour Club, Suhaib is a Board Certified Lifestyle medicine doctor
Joey Hickson – Joey Hickson is a social media producer and influencer with a 4M+ following on Instagram
Caroline Geraghty
– The Clubhouse Newbie Expert an Clubhouse Manager at YAP Media
Social Media:
Follow YAP on IG: www.instagram.com/youngandprofiting
Reach out to Hala directly at [email protected]
Follow Hala on Linkedin: www.linkedin.com/in/htaha/
Follow Hala on Instagram: www.instagram.com/yapwithhala
Follow Hala on ClubHouse: @halataha
Check out our website to meet the team, view show notes and transcripts: www.youngandprofiting.com